How to get around in Boston?

What are the best ways to get around in Boston?
How to get around in Boston? One of the most common question when traveling to a new city. Figuring out how to get around efficiently and cost effectively is important when traveling to a new city. Visiting a new city can be a ton of fun, but pricey if you don't know your way around. We have created a list of some of the most popular transportation options available in Boston during your sports trip. Plan the ultimate trip with the help of our travel experts and don't get caught unprepared when traveling to a new city!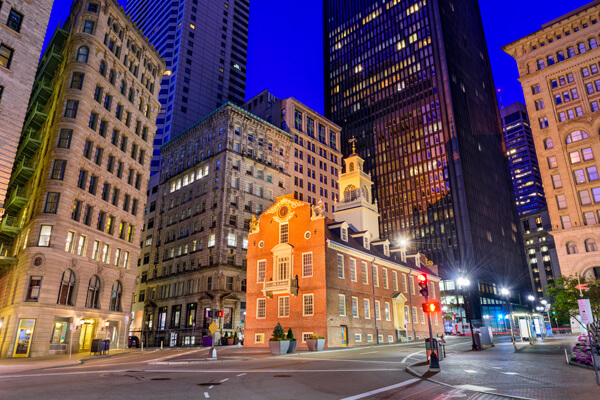 Boston is known to be the most walkable city in the US. You're able to walk across the heart of Boston in about an hour. Many of the city's top attractions are in close proximity to one another making them easily walkable. The Charles River Esplanade is a beautiful park on the riverside of Back Bay that's definitely worth taking a stroll through.
How to get around in Boston?
Here is a list of options on how to get around in Boston:
Public Transportation - The "T" - Offers subway, bus, trolley car and boat service to pretty much everywhere in the Greater Boston area, and you can easily reach most tourist attractions using the T. The center of the network is Park Street Station, located on the northeast corner of the Boston Common.



If you're arriving at Logan Airport, the T is the fastest and cheapest way to get into the city (if you can manage your luggage)

To ride the T, you must purchase a CharlieCard or CharlieTicket. They can be purchased at most subway stations in vending machines and at some convenience stores.

Fare: $2.90 for CharlieTicket, $2.40 if you have a CharlieCard

LinkPass for the T gives visitors unlimited travel on subway, local bus, inner harbor ferry and commuter rail zone 1A for one day ($12.75) or for one week ($22.50)

Kids under 11 ride free

The CharlieCard provides many discounts for tourist attractions

Subway lines are color coded: Red Line, Green Line, Blue Line, Orange Line, and Silver Line





Bike


BLUEBikes - Boston's bike sharing system providing over 100 stations and 1000 bikes available in and around the Greater Boston area.



Water Taxis

Boston Harbor water shuttle - connects Long Wharf, near the New England Aquarium, with the Charlestown Navy Yard. The ride takes 10 minutes. The one-way fare is $3.50.



Rideshare
Taxis

Can be difficult to hail on the street, best to get one at a hotel
These are some of the best transportation options when trying to figure out how to get around in Boston.
Airport (BOS) to Downtown Boston
# of Major Boston Airports: 1
Boston Logan International Airport (BOS
How to get to and from BOS
Boston Logan International Airport (BOS) is the largest airport in Boston and the one most commonly used by tourists visiting the city of Boston. This international airport opened in 1923, has six runways and four passenger terminals. It employs 16,000 people and covers 2,300 acres of land.
Located only 4 miles from Downtown Boston, which is about a 10-minute drive, it is quite easy to get to and from BOS. If you are flying in for a Boston Red Sox, Boston Celtics, Boston Bruins, or New England Patriots game be sure to give yourself some added time before the game(s), traffic around any major airport can be unpredictable and you don't want to miss being late to the game!
Below are your best available options for how to get to Downtown Boston from BOS so you can start your sports getaway!
Subway: This is a great way to get to and from BOS. You will use the Blue Line and then transfer to the Orange Line which will give you access to Red and Green Lines. This will give you access to entire city. The subway is the best way to navigate around the city of Boston. You can find a full subway map online. One-way subway fares are $2.90 USD. If you are planning to use the subway as your transportation, we suggest the 7-day pass, it is available for only $22.50 USD. This will allow you to use the subway for your entire trip and only buy one flat rate. Trains run every 15 minutes on the Blue Line. It is the cheapest and most convenient option, especially during rush hour. Most downtown hotel properties have a subway stop within walking distance.
Taxi: Taking a cab from the airport to downtown Boston may be your best bet in terms of convenience. There is a taxi stand located in the arrivals level of each terminal. Estimated fares may will vary depending on your destination however it will usually cost $30-$40 CAD. The ride to downtown will take 10 minutes one way. Taxi providers we suggest are Top Cab, Metro Cab, and Boston Cab.
Ridesharing (Uber/Lyft): Another convent way to get to downtown from BOS is ridesharing companies. Elite Sports Tours suggests Uber or Lyft. Fares estimates will be provided via the app. You can except $23-$26 CAD one way. Something to keep in mind Uber X rides are cheaper than the taxis rates, usually. However, if you are interested in taking a different classification of Uber, you can except to pay a little more. BOS has pick up areas for designated "Ride App" vehicles. All designated pick up areas are located in Central Parking for each terminal. Keep in mind there is an airport surcharge fee of $3.25 USD for all rides to and from BOS. This is standard for are ridesharing options during airport pick ups and drop offs.
Car/Van Service: There are town car services available to pick you up at BOS and take you downtown. However, this is something you will need to arrange before you arrive. There are multiple local car services in Boston so be sure to read the reviews to make the best decision for you. Elite Sports Tours recommends "Jayride Private Transfers". The estimated price will be between $12 - $60 USD and you can purchase your tickets online.
Rental Car: BOS offers a couple different car rental counters offering options from Enterprise, Hertz, Avis, and more. Renting a car is a great way to explore a city at your own pace. Keep in mind rates will vary depending on demand, the type of car you want, and how many days you need it. If you want to rent a car for your trip, get an Elite Sports Tours representative to add it to you package before your trip!
Bus: Public Transit is very reasonable price option however it can take much longer to get to your downtown. On average it will take around 30 minutes depending on the time of day. This is more then double the amount of time then some of the other options listed. With that said the bus better know as simply "The T" is free for all passengers arriving from the airport. Buses will run daily from 5:30am to 12:30am, about every 15 minutes. You catch the bus outside of each terminal. The T will take you to South Station. From here you can connect to Amtrak or the subway lines.
Water Taxi: This is the most romantic way to get downtown from BOS. Start your trip with a bang and set the tone early. Anyone can use this option if you want to experience it however it is best couple celebrating a romantic getaway. You have 3 services that you can use. MBTA Harbor Express, Boston Harbor Cruises, and Rowe's Wharf. To catch your water taxi, head over to the Logan International dock, you will not need to wait long as water taxi run every 5-10 minutes. You will spend 10 minutes on the water. Drop off locations in downtown Boston's Long Wharf and others along the Boston Harbor.
Airport Shuttles: Some hotels in Boston offer a complimentary shuttle service to and from BOS for their guests. Be sure to ask your Elite Sports Tours representative about your hotel's shuttle service, if applicable. Pick-up times can be coordinated by communicating your flight information with your hotel.
For getting to Downtown Boston from BOS we recommend either taking an Uber or the Subway. Uber is an ever-reliable option. It is your most efficient choice and the cost is very reasonable. With that said the Subway would be our first recommendation. It will be your cheapest and fastest way. It is also very easy to navigate as well. The choice is yours.