How to get around in Cleveland?

What are the best ways to get around in Cleveland?
How to get around in Cleveland? One of the most common question when traveling to a new city. Figuring out how to get around efficiently and cost effectively is important when traveling to a new city. Visiting a new city can be a ton of fun, but pricey if you don't know your way around. We have created a list of some of the most popular transportation options available in Cleveland during your sports trip. Plan the ultimate trip with the help of our travel experts and don't get caught unprepared when traveling to a new city!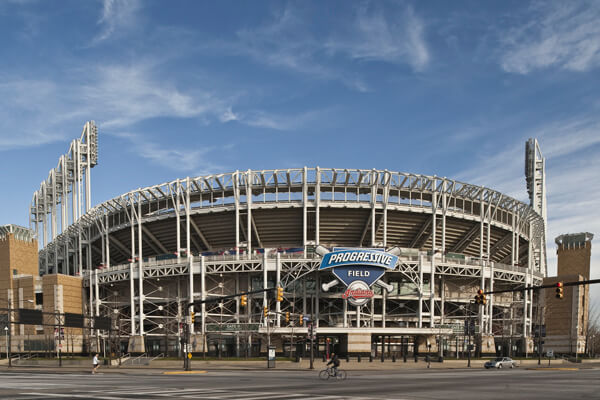 The best way to get around Cleveland is by using their public transportation. It's very easy to use and you can easily reach all of Cleveland's top attractions. Not only is it easy, but it's very cheap too. Cleveland's public transportation system is called the Regional Transit Authority (RTA), and their services include rails, buses, trolleys and the bus rapid transit (BRT).
How to get around in Cleveland?
Here is a list of options on how to get around in Cleveland:
Walking

Both Downtown Cleveland and University Circle are the easiest areas to explore on foot as they are fairly compact.

Many hotels can provide you with a self-guided walking map

Yellow-clad Downtown ambassadors patrol the streets ensuring safety and to answer any questions or offer directions.

The Rock and Roll Hall of Fame Museum, USS Cod Submarine Memorial and Progressive Field are all located downtown and easily accessible on foot. Most attractions downtown can be reached within a 20 minute walk





Public Transportation (Regional Transit Authority) - Fare is $2.25 for a one-way ticket on any form of transport.



Rail - 4 lines

Green

Blue

Red

Waterfront





Trolley - 5 lines, each servicing part of downtown


NineTwelve

E-Line

B-Line

C-Line

L-Line





BRT - 2 lines

HealthLine

Cleveland State Line





Bus

The bus system is very complex consisting of hundreds of stops throughout Cleveland and its surrounding area and is mainly used by commuters and locals. It probably isn't worth it to try to figure out the bus system if you're in the city for just a short time





Taxis

Can be difficult to hail on the street, best to get one at a hotel





These are some of the best transportation options when trying to figure out how to get around in Cleveland.
Airport (CLE) to Downtown Cleveland?
# of Major Cleveland Airports: 1
Cleveland Hopkins International Airport (CLE)
How to get to and from CLE
Cleveland Hopkins International Airport (CLE) is the largest and busiest airport in Ohio. It is beside one of NASA's ten major field centers. The airport serves Greater Cleveland and Northeast Ohio. It is commonly used by tourists visiting the city of Cleveland.
Located only 14 miles from Downtown Cleveland, which is about a 15-minute drive, it is quite easy to get to and from CLE. If you are flying in for a Cleveland Cavaliers, Cleveland Browns, or Cleveland Indians game be sure to give yourself some added time before the game(s), traffic around any major airport can be unpredictable and you don't want to miss being late to the game!
Below are your best available options for how to get to Downtown Cleveland from CLE so you can start your sports getaway!
Subway: The Greater Cleveland Regional Transit Authority (RTA) offers service from downtown to CLE. Take the Red Line from Airport Station to Tower City Station via the subway. The trip is 28 minutes and trains from every 15 minutes all day. Airport Station is located on the lower level of the main terminal. Train fare is only $4 CAD.
Taxi: Taking a cab from the airport to downtown Cleveland may be your best bet in terms of convenience. There is a queue of taxis located at the South end of Baggage Claim. A representative from the taxi companies will be present to assist you at the taxi stand. Estimated fares may vary depending on your destination however it will usually cost $45-$60 CAD. The ride to downtown will take 15 minutes one way. Taxi providers we suggest are Ace Taxi, ABC Taxi Company, and Amherst-Elyria Taxi.
Ridesharing (Uber/Lyft): Another convent way to get to downtown from CLE is ridesharing companies. Elite Sports Tours suggests Uber or Lyft. Fares estimates will be provided via the app. You can expect $25-$29 CAD one way. Something to keep in mind Uber X rides are cheaper than the taxis rates, usually. However, if you are interested in taking a different classification of Uber, you can expect to pay a little more. CLE do not have an Uber Stand; you will need to work with the driver after you call your Uber to confirm you pick up location.
Limo/ Town Car Service: There are limo/town car services available to pick you up at CLE and take you downtown. However, this is something you will need to arrange before you arrive. There are multiple local limo/town car services in Cleveland so be sure to read the reviews to make the best decision for you. You must call your service once you have claimed your luggage. They will provide you with a license plate number. You will have to wait between 5-10 minutes for the vehicle to get to the designated pickup location depending on traffic. If you have a service that Drivers will meet you in Baggage claim, they can park close to the terminal. The Driver can assist with luggage and take you directly to their vehicle. The estimated price will be between $85-$130 CAD. This is used by business travelers or larger groups such as bachelor parties.
Rental Car: CLE offers a couple different car rental counters offering options from Enterprise, Hertz, Avis, and more. You will need to board a free shuttle from the main terminal. This shuttle takes about 5-7 minutes and runs 24 hours a day 365 days a year. The Shuttle departs from the door across from baggage claim 7. Each terminal has designated areas for pick up and drop off. Renting a car is a great way to explore a city at your own pace. Keep in mind rates will vary depending on demand, the type of car you want, and how many days you need it. If you want to rent a car for your trip, get an Elite Sports Tours representative to add it to your package before your trip!
Airport Shuttles: Some hotels in Cleveland offer a complimentary shuttle service to and from CLE for their guests. Be sure to ask your Elite Sports Tours representative about your hotel's shuttle service, if applicable. Pick-up times can be coordinated by communicating your flight information with your hotel.
For getting to Downtown Cleveland from CLE we recommend either taking an Uber or the Taxi. Uber is an ever-reliable option. It is your most efficient choice and the cost is very reasonable. With that said if you feel more comfortable using a taxi because you aren't familiar with ridesharing services then that would work as well. The choice is yours.