How to get around in Kansas City?

What are the best ways to get around in Kansas City?
How to get around in Kansas City? One of the most common question when traveling to a new city. Figuring out how to get around efficiently and cost effectively is important when traveling to a new city. Visiting a new city can be a ton of fun, but pricey if you don't know your way around. We have created a list of some of the most popular transportation options available in Kansas City during your sports trip. Plan the ultimate trip with the help of our travel experts and don't get caught unprepared when traveling to a new city!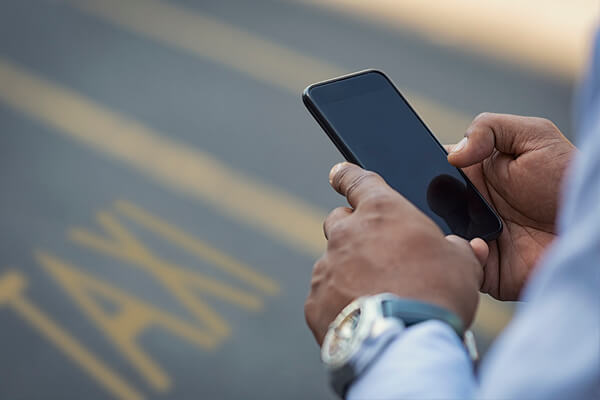 The preferred method of transportation in Kansas City would be by car, especially if you're in for a Kansas City Chiefs or Kansas City Royals game. The stadiums are in the same complex, a few minutes from the downtown core, and offer several lots for parking. Also, many of Kansas City's top neighborhoods are fairly spread out, making it quite a mission to navigate by foot. However, attractions within the same neighborhoods are reasonably reachable by walking.
How to get around in Kansas City?
Here is a list of options on how to get around in Kansas City:


Bus

Fare: Most routes start at $1.50 and can increase depending on which route you ride and/or if it is an express route. All fares can be purchased on the bus at the time of your ride with coins (excluding pennies), $1, $5, and $20 bills. Reduced fares and half fares are available for children ages 6 through 11, senior citizens ages 65 and older, Medicare Card holders, and people with disabilities. Children ages 5 and under ride for free.



Airport Shuttle

Kansas City International Airport

Offers shuttles directly from the airport to the downtown core



Kansas City Streetcar

Free of charge no matter the distance. It's the best way to get around downtown.

2-mile route runs from Crown Center in Midtown Kansas City to the River Market District on the bank of the Missouri River

Has 16 total stops throughout the most popular neighborhoods nearby plenty of restaurants, bars and art galleries.





Bikeshare
Scooters
Ridesharing
Taxis

Can be difficult to hail on the street, best to get one at a hotel





These are some of the best transportation options when trying to figure out how to get around in Kansas City.
Airport (MCI) to Downtown Kansas City
# of Kansas City Airports: 1
Kansas City International Airport (MCI)
How to get to and from the Kansas City International Airport (MCI)
Kansas City International Airport (MCI) is one of the largest airports within the mid-west United States and the most commonly used for tourists traveling to Kansas City. This international airport is one of the busiest in Missouri serving 11,795,635 passengers in 2019.
Located just 15 miles northwest of Downtown Kansas City, it is quite easy to get to and from MCI. If you are flying in for a Chiefs or Royals game be sure to leave your self-plenty of time, traffic around any major airport can be unpredictable and you don't want to miss being late to the game!
Below are your best available options for how to get to downtown Kansas City from MCI so you can start your sports getaway!
∙ Public Transit: You can get to downtown Kansas City by taking the RideKC, Line 229 bus route. Your total transportation time is about 45 minutes, making it a little longer than alternative routes. Though with that being said, the bus only costs $1.50 USD. Therefore though it will be the longest transportation option it will be the cheapest by a large margin. Be sure to have cash on you as the bust accepts cash only.
∙ Taxi: Taking a cab from the airport to downtown Kansas City may be your best bet in terms of convenience. You can order a taxi inside and outside of the terminals at the baggage claim areas. Taxis from MCI are priced by the meter with a $2.50 flat fee plus $2.10 per mile, but it is just a 20 minute drive and which generally helps keep the cost down, depending on traffic of course.
∙ Sedan Service/Limo: There are 25 different limousine companies that service MCI. You pay for the added luxury of riding in a limo in Kansas City, with an average trip downtown from the MCI costing $75.00 USD. The companies have options at your disposal including classic limos, sedans, SUVs and buses. Similar to a cab this option is just a 20 minute drive to downtown Kansas City, of course dependant on traffic. A limousine service is a great option for groups that are flying into MCI and need to get downtown with a premium style experience.
∙ Rental Car: Be sure to ask your Elite Sports Tours representative to secure a rental car for you before your trip! MCI offers eleven different car rental options, including Enterprise, Budget and National. The rental car companies can all be accessed via the Gray Rental Car Shuttle.
∙ Ride Sharing: Both ride sharing giants Uber & Lyft service MCI to downtown. Ride sharing combines ease with affordability making for a perfect option when choosing how to head to Kansas City from the airport. The ride takes just 20 minutes and you can expect it to cost from $25 to $29 USD, though this of course can vary dependant on time of day, etc.
∙ Airport Shuttles: There are various hotel in Downtown Kansas City that offer a complimentary shuttle service to and from MCI for their guests. Be sure to ask your Elite Sports Tours representative about your hotel's shuttle service, if applicable. Pick-up times can be coordinated by communicating your flight information with your hotel.
For getting to downtown Kansas City from MCI we recommend taking an Uber or Lyft. The new way of transportation offers you ease of service combined with affordability. Though if you are looking to ride in style, why not check out a limo for your trek downtown.