How to get around in Buffalo?

What are the best ways to get around in Buffalo?
How to get around in Buffalo? One of the most common question when traveling to a new city. Figuring out how to get around efficiently and cost effectively is important when traveling to a new city. Visiting a new city can be a ton of fun, but pricey if you don't know your way around. We have created a list of some of the most popular transportation options available in Buffalo during your sports trip. Plan the ultimate trip with the help of our travel experts and don't get caught unprepared when traveling to a new city!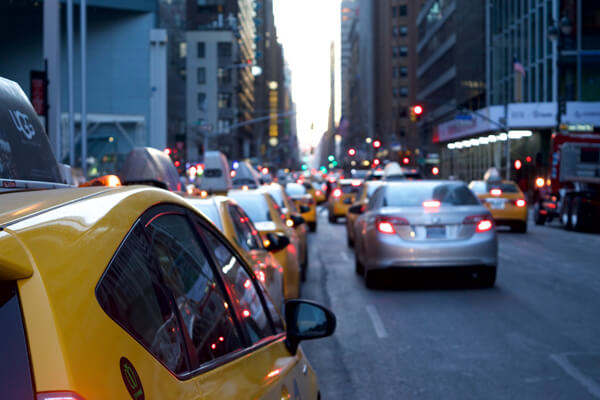 Driving is the easiest and most efficient way of getting around Buffalo. Although they do offer public transportation in the forms of bus and rail, many of their attractions are spread out, and the main attraction in Niagara Falls is great to park at and walk around.
How to get around in Buffalo?
Here is a list of options on how to get around in Buffalo:
Metro

Rail

1 line that runs south from the University of Buffalo to the KeyBank Center

Bus

Open-Air Autobus

Seasonal bus that's a good option for exploring the city's highlights
Rideshare
Taxis

Can be difficult to hail on the street, best to get one at a hotel


These are some of the best transportation options when trying to figure out how to get around in Buffalo.
Airport (BUF) Downtown Buffalo
# of Major Buffalo Airports: 1
Buffalo Niagara International Airport (BUF)
How to get to and from BUF
Buffalo Niagara International Airport (BUF) is the third busiest airport in the state of New York and the busiest outside of the New York City metropolitan area. The airport serves Buffalo, New York and the southern Golden Horseshoe region of Ontario, Canada. Many Canadiens travel to BUF for cheap domestic flights around the United States.
Located only 11 miles from Downtown Buffalo, which is about a 20-minute drive, it is quite easy to get to and from BUF. If you are flying in for a Buffalo Bills, or Buffalo Sabres be sure to give yourself some added time before the game(s), traffic around any major airport can be unpredictable and you don't want to miss being late to the game!
Below are your best available options for how to get to Downtown Buffalo from BUF so you can start your sports getaway!
Taxi: Taking a cab from the airport to downtown Buffalo may be your best bet in terms of convenience. There is a taxi stand located in the arrivals level of each terminal. Estimated fares may vary depending on your destination however it will usually cost $45-$60 CAD. The ride to downtown will take 15 minutes one way. Taxi providers we suggest are Liberty Yellow Cab and Buffalo Express Taxi.
Ridesharing (Uber/Lyft): Another convenient way to get to downtown from BUF is ridesharing companies. Elite Sports Tours suggests Uber or Lyft. It will take 15 minutes to get downtown from BUF with ridesharing. Fares estimates will be provided via the app. Something to keep in mind Uber X rides are cheaper than the taxis rates, usually. However, if you are interested in taking a different classification of Uber, you can expect to pay a little more. BUF has picked up areas for designated "Ride App" vehicles. Exit terminal doors closest to carousel 1 in the baggage claim and follow the signs to the designation pick up spots. Keep in mind sometimes there is an airport surcharge fee for all rides to and from BUF. This is standard for ridesharing options during airport pick ups and drop offs.
Car/Van Service: There are town car services available to pick you up at BUF and take you downtown. However, this is something you will need to arrange before you arrive. There are multiple local car services in Buffalo so be sure to read the reviews to make the best decision for you. Elite Sports Tours recommends "A Touch of Class". The estimated price will be between $50 - $60 USD and you can purchase your tickets online. The ride should take 15 minutes depending on the time of day and traffic.
Rental Car: BUF offers a couple different car rental counters offering options from Enterprise, Hertz, Avis, National and more. Renting a car is a great way to explore a city at your own pace. Keep in mind rates will vary depending on demand, the type of car you want, and how many days you need it. If you want to rent a car for your trip, get an Elite Sports Tours representative to add it to your package before your trip!
Bus: Public Transit is a very reasonable price option however it can take much longer to get to your downtown. On average it will take around 40 minutes depending on the time of day. This is more than double the amount of time then some of the other options listed. Metro Bus service runs through the heart of the city and is very economical with fares being only $2 per rider. Buses run everything for 30 minutes. Be sure to use Route 24 Genesee (Line 24) to arrive downtown Buffalo. For pick up times and drop of location please review the schedule online.
Airport Shuttles: Some hotels in Buffalo offer a complimentary shuttle service to and from BUF for their guests. Be sure to ask your Elite Sports Tours representative about your hotel's shuttle service, if applicable. Pick-up times can be coordinated by communicating your flight information with your hotel.
For getting to downtown Buffalo from BUF we recommend either taking an Uber or the Taxis. Uber, is an ever-reliable option. It is your most efficient choice and the cost is very reasonable. With that said if you feel more comfortable using a taxi because you aren't familiar with ridesharing services then that would work as well. The choice is yours.