How to get around in Detroit?

What are the best ways to get around in Detroit?
How to get around in Detroit? One of the most common question when traveling to a new city. Figuring out how to get around efficiently and cost effectively is important when traveling to a new city. Visiting a new city can be a ton of fun, but pricey if you don't know your way around. We have created a list of some of the most popular transportation options available in Detroit during your sports trip. Plan the ultimate trip with the help of our travel experts and don't get caught unprepared when traveling to a new city!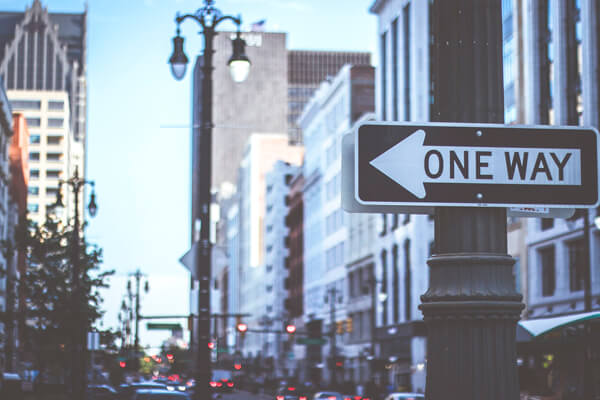 The best ways to get around Detroit is by car. Many of Detroits most popular things to do can be found within walking distance of one another in the downtown area. For attractions not easily accessible on foot, you can take a taxi or uber. The downtown also has light rail that can help you get around if needed.
Airport (DTW) to Downtown
Here is a list of options on how to get around in Detroit:


Light-rail

Detroit People Mover - elevated and automated light-rail system, can help you get around downtown quickly, easily and safely. The 2.9-mile looped system has 13 stations, with automatic stops at key downtown locations. One-way fare is just 75 cents ($0.75).
QLine - A 3.3-mile circulating streetcar running along Woodward Avenue between Congress Street and West Grand Boulevard in downtown Detroit. The streetcar route has 20 stations serving 12 locations. One-way fare is $1.50



Bikeshare

MoGo - Detroit's bike share system has 430 bikes and 43 stations in 10 Detroit neighborhoods. Designed for quick trips around town.
DDOT - Operates within the city of Detroit. You can catch DDOT at the Rosa Parks Transit Center. Regional passes available to allow riders to use both DDOT and SMART buses. Fare: $2, Seniors $0.50
SMART - Connects the city of detroit to its suburbs. You can catch SMART at the Rosa Parks Transit Center
FAST - powered by SMART - FAST is a new reliable, high frequency bus service that connects the city to the suburbs. FAST Gratiot, FAST Woodward and FAST Michigan routes operate every 15-30 minutes for a quick, convenient ride to downtown Detroit. Use FAST to ease the burden of parking and eliminate the hassle of navigating downtown. The FAST Michigan route stops at the ground transportation level of each terminal at Detroit Metro Airport.



Ridesharing

Uber
Lyft
Metro Cars - Michigan's leading provider of chauffeured sedan, limousine and group transportation services and the official curbside transportation provider at Detroit Metro Airport
ZipCar



Train

Amtrak - The passenger train has several metro Detroit stations, including Pontiac, Birmingham, Royal Oak, Detroit and Dearborn. From the Detroit Amtrak station, you can easily hop on the QLine streetcar at its Baltimore Street station on Woodward Avenue.



Scooters

Taxis

Can be difficult to hail on the street, best to get one at a hotel





These are some of the best transportation options when trying to figure out how to get around in Detroit.
How to get around in Detroit?
# of Major Detroit Airports: 1
Detroit Metropolitan Wayne County Airport (DTW)
How to get to and from DTW
Detroit Metropolitan Wayne County Airport (DTW) is known locally as Metro Airport, or Detroit Meto Airport. It is Michigan's busiest airport and one of the largest airline hubs in the country. DTW services 30 international destinations and 39 states across the United States. It is commonly used by tourists visiting the city of Detroit.
Located only 20 miles from Downtown Detroit, which is about a 25-minute drive, it is quite easy to get to and from DTW. If you are flying in for a Detroit Tigers, Detroit Red Wings, and Detroit Lions game be sure to give yourself some added time before the game(s), traffic around any major airport can be unpredictable and you don't want to miss being late to the game!
Below are your best available options for how to get to downtown Detroit from DTW so you can start your sports getaway!
Taxi: Taking a cab from the airport to downtown Detroit may be your best bet in terms of convenience. For the McNamara Terminal, there is a queue of taxis located in the middle of the Ground Transportation Center, on Level 4. Simply follow the signs to Ground Transportation after you grab your luggage at baggage claim. If you flew into the North Terminal, the taxi stand is located on the upper level of the ground transportation center. After you visit baggage claim follow the Ground Transportation signs on Level 4 to found your taxi. Estimated fares may vary depending on your destination however it will usually cost $100-$130 CAD. The ride to downtown will take 25 minutes one way. Taxi providers we suggest are Southfield Cab Express, Metroride, and Ace Cars Transportation.
Limo/ Town Car Service: There are limo/town car services available to pick you up at DTW and take you downtown. However, this is something you will need to arrange before you arrive. There are multiple local limo/town car services in Detroit so be sure to read the reviews to make the best decision for you. You will follow the same steps as finding a taxi (see above). Follow Ground Transportation signs and head to the taxi stands located to pick up your Limo or Town Car. The estimated price will be between $120-$180 CAD. This is used by business travelers or larger groups such as bachelor parties.
Rental Car: DTW offers a couple different car rental counters offering options from Enterprise, Hertz, Avis, and more. You will need to board a free shuttle from the main terminal. This shuttle will take you to the rental car campus located at the Northeast corner of the airport. Simply follow the signs for "Ground Transportation", you will find shuttle pick ups at both the "McNamara Terminal Parking Garage" and the "Big Blue Deck of the North Terminal". Keep in mind if you are renting a car for an off-airport rental agency, simply follow the signs for Off-Airport Rental Car Shuttles. Renting a car is a great way to explore a city at your own pace. Keep in mind rates will vary depending on demand, the type of car you want, and how many days you need it. If you want to rent a car for your trip, get an Elite Sports Tours representative to add it to your package before your trip!


Bus: DTW has public transportation called SMART. SMART offers a service called FAST with limited stops and connections to downtown Detroit. FAST uses Route 261 and will make stops at both the North Terminal and the McNamara Terminal. For departure times check their website. The trip will take you about 55 minutes to get to downtown and buses will leave every hour. Fares are $3 CAD one way.
For getting to Downtown Detroit from DTW we recommend using a Taxi. Taxis are an ever-reliable option. It is your most efficient choice and the cost is very reasonable.