How to get around in Indianapolis?

What are the best ways to get around in Indianapolis?
How to get around in Indianapolis? One of the most common question when traveling to a new city. Figuring out how to get around efficiently and cost effectively is important when traveling to a new city. Visiting a new city can be a ton of fun, but pricey if you don't know your way around. We have created a list of some of the most popular transportation options available in Indianapolis during your sports trip. Plan the ultimate trip with the help of our travel experts and don't get caught unprepared when traveling to a new city!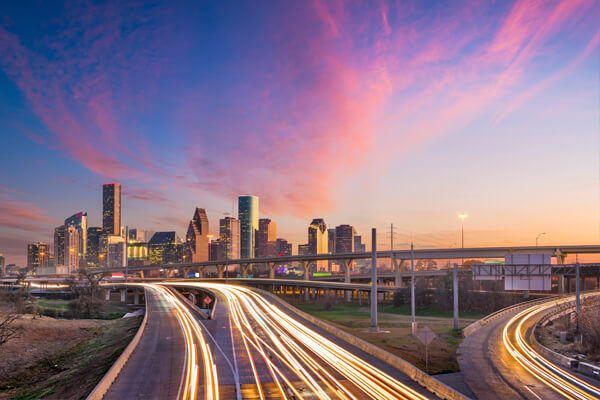 Traveling to and around Indy is easy, convenient, and affordable, whatever mode you choose. Our airport has racked up tons of accolades for its smart design and top-notch service. Once on the ground, visitors find Indianapolis to be extremely walkable and easily navigated.
How to get around in Indianapolis?
# of Indianapolis Airports: 1
Indianapolis International Airport (IND)
How to get to and from the Indianapolis International Airport (IND)
Indianapolis International Airport (IND) is the largest airport within the state of Indiana and the most commonly used for tourists traveling to Indianapolis. This international airport is one of the busiest in the mid-west United States serving 9,537,377 passengers in 2019.
Located just seven miles southwest of Downtown Indianapolis, it is quite easy to get to and from IND. If you are flying in for a Indiana Pacers or Indianapolis Colts game be sure to leave your self-plenty of time, traffic around any major airport can be unpredictable and you don't want to miss being late to the game!
Below are your best available options for how to get to Downtown Indianapolis from IND so you can start your sports getaway!
∙ Public Transit: You can get to downtown Indianapolis by taking the IndyGo bus route No. 8 Washington. Your total transportation time is 45 minutes, making it a little longer than alternative routes. Though with that being said, the bus only costs $1.75. Therefore though it will be the longest transportation option it will be the cheapest by a large margin. One thing to keep in mind is to be sure you don't not get on the bus that says "Indianapolis Zoo" as it can be a common mistake by first time travellers to Indianapolis.
∙ Taxi: Taking a cab from the airport to downtown Indianapolis may be your best bet in terms of convenience. Taxis from IND are priced by the meter, but it is just a 20 minute drive and generally costs between $30 - $35 USD, depending on traffic of course. Indianapolis has around 30 individual cab companies that feature over 800 taxis, which help make getting a cab not a challenging task. Though with that being said it is recommended that you call a company ahead of time to avoid the hassle of flagging one down.
∙ Sedan Service/Limo: There are 15 limousine companies that service IND. You pay for the added luxury of riding in a limo in Indianapolis, with an average trip downtown from the IND costing $60.00 USD. The companies have options at your disposal including classic limos, sedans, SUVs and buses. Similar to a cab this option is just a 20 minute drive to downtown Indianapolis, of course dependant on traffic. A limousine service is a great option for groups that are flying into IND and need to get downtown.
∙ Rental Car: Be sure to ask your Elite Sports Tours representative to secure a rental car for you before your trip! IND offers eight different car rental options, including Enterprise, Budget and National. All of the car rental companies are located at the Ground Transportation Center, located on the first floor of the Terminal Garage.
∙ Ride Sharing: Both ride sharing giants Uber & Lyft service IND to downtown. Ride sharing combines ease with affordability making for a perfect option when choosing how to head to Indianapolis from the airport. The ride takes just 20 minutes and you can expect it to cost from $21 to $28 USD, though this of course can vary dependant on time of day, etc. If you are going to request a ride from Uber or Lyft, you will need to head to the "Ground Transportation Center" on the first floor of the terminal garage.
∙ Airport Shuttles: There are various hotel in downtown Indianapolis that offer a complimentary shuttle service to and from IND for their guests. Be sure to ask your Elite Sports Tours representative about your hotel's shuttle service, if applicable. Pick-up times can be coordinated by communicating your flight information with your hotel.
For getting to Downtown Indianapolis from IND we recommend taking an Uber or Lyft. The new way of transportation offers you ease of service combined with affordability. Now if you are travelling with a larger group a limousine service is also a great option as the more people the lower the price becomes.
Airport (IND) to Downtown Indianapolis
Here is a list of options on how to get around in Indianapolis:


Airport Shuttles

Go Express Airport Shuttle - provides a clean, safe, affordable way of getting from the airport to downtown hotels. This express, non-stop bus service runs every 30 minutes from 5 am-11 pm for only $12 one way. For those meeting at airport-area hotels, most provide complimentary shuttles for guests.



Walking - National journalists have proclaimed Indy one of the most walkable downtowns in the country. On foot, visitors can reach hundreds of restaurants and attractions from their hotel and meeting space. An expansive network of climate-controlled skywalks connecting 4,700 hotel rooms to the convention center, Lucas Oil Stadium, a four-story mall, and restaurants keep it walkable in all weather.


Bus

IndyGo provides bus service with over 30 fixed routes from their downtown transportation hub.



Biking - Indianapolis was named one of the best cities to see from a bicycle. Some hotels offer guests complimentary bikes, and they are available at two rental locations through the new Pacers Bike Share Program


Ridesharing
Taxis

Can be difficult to hail on the street, best to get one at a hotel
These are some of the best transportation options when trying to figure out how to get around in Houston.